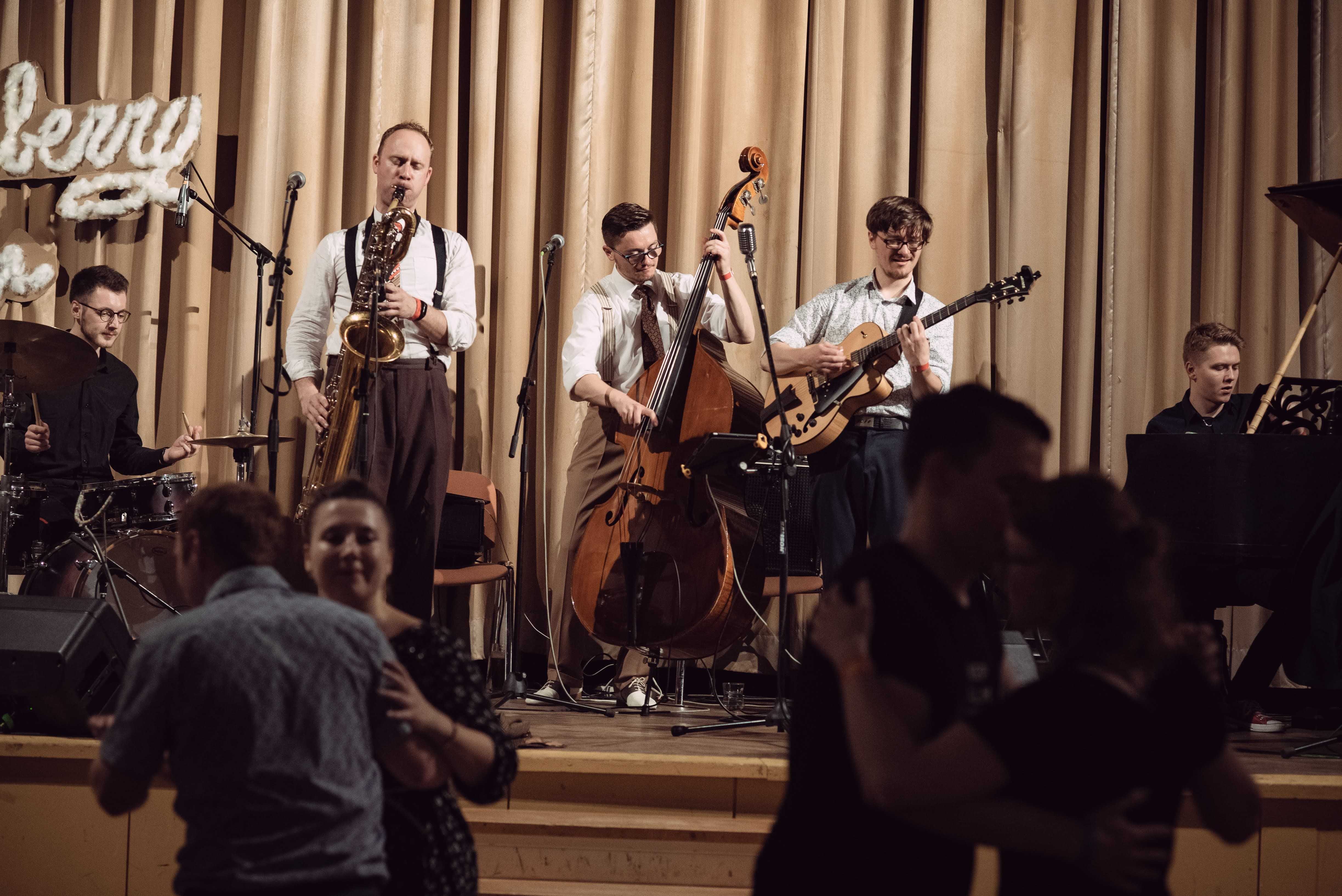 Energic live band
Stylish background or fenomenal show
Swingalia
Energetic music project of Galia brothers and friends. Swing in the name of the band doesn't set boundaries only on hits of 30's & 40's era but it well describes spirit of the band and it's tribute to all great names of not only swing era but also the other jazz genres. With distinctive humour we also deliver songs from completely different style but with new facelift.
About
Basic tandem are twins Jan (double bass/vocal/trombone) & Martin (guitar/vocal) Galia, who have the pleasure to cooperate with great musicians from all over the Czech Republic and Europe. The variable band offers energic repertoire and original arrangements.

You can see such internetional artists as Robin Lefner (violin/mandoline), Luka Cojhter (SLO, guitar), Matěj Petříček (violin), Martin Topič (sax), Petr Chadim (sax) and many others...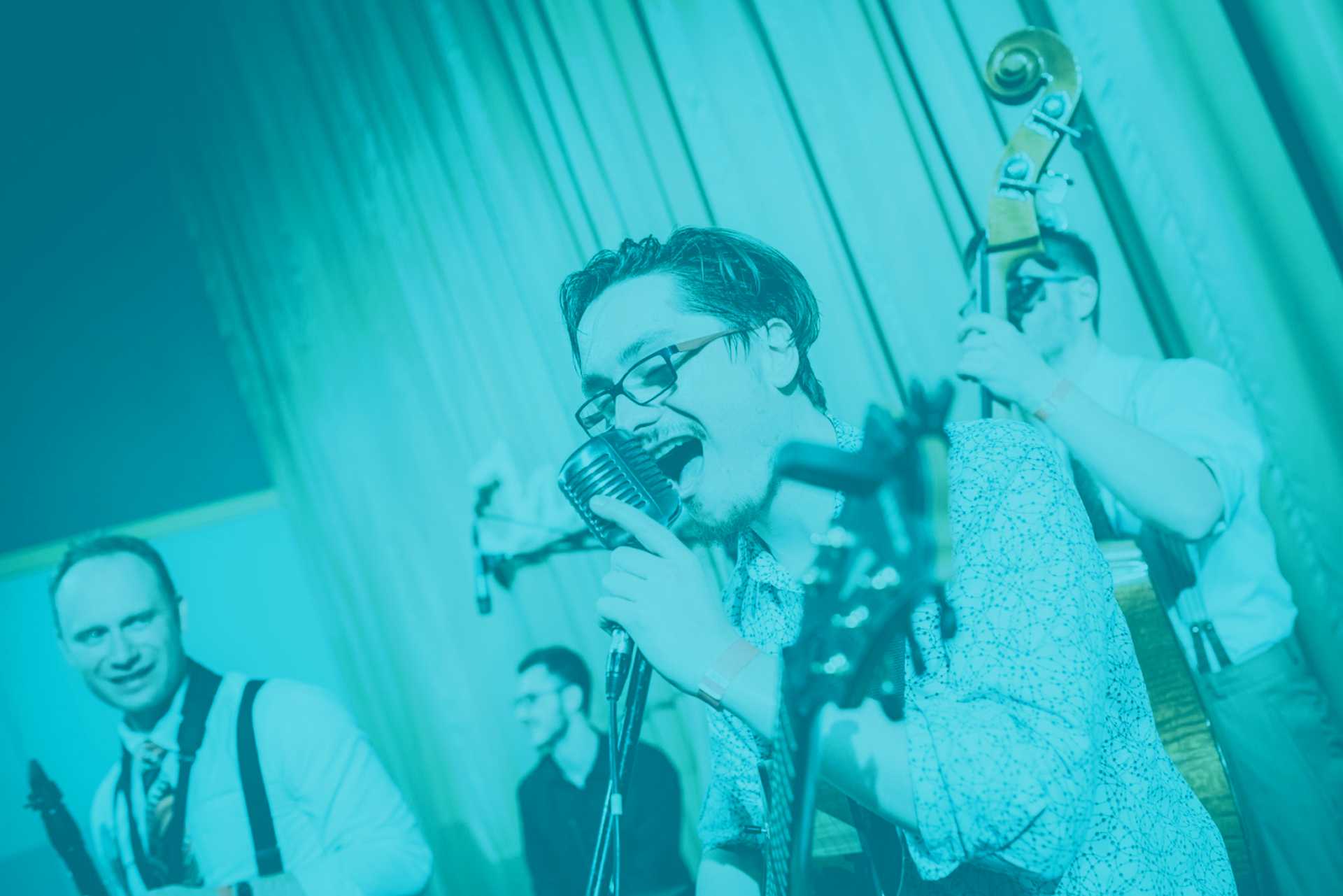 Music is party
Have fun in style
Have fun with us